The changing landscape of molecular diagnostic testing provides for the growth of personalized medicine in oncology, pathology, and neurological disorders, so far. Molecular sequencing provides opportunities for more advanced testing of multiple types of genome diagnostics so that laboratories and medical providers are able to quickly ascertain the results from genome testing, resulting in more accurate and comprehensive diagnostics. Biospecimes are beginning to play a part in these diagnostics.
In infectious disease research and oncology research, reference laboratory testing of biospecimens is key to accurately and quickly obtain diagnoses, provide for treatment for the patient, and continue more research. Advances in molecular diagnostic testing promise to change the way the world identifies and treats many chronic illnesses.
The Changing Landscape of Biospecimen Molecular Diagnostic Testing
Next-generation sequencing (NGS) took the single assay sequencing of the latter 20th Century and used Sanger sequencing to look at whole gene sequencing in order to discover variants on the genome that may cause diseases. These advancements in molecular diagnostic testing have provided for better identification of diseases and genetic causes, better clinical treatment for personalized medicine, and identifying drug-resistant diseases.
In addition, when compared to the single assay testing of the past, NGS reduces the costs of gene testing, reduces the number of samples required, and produces faster turnaround time for testing.
Identification of Diseases
In cancer and neurological disorders, genetic variation is key for proper diagnosis. NGS gives medical practitioners and laboratories the ability to quickly identify genetic variances that are likely to lead to future and current diseases. Cancer, diabetes, neurological diseases, possibly autoimmune disorders are all dependent on genetic variation. NGS will help identify these diseases now and in the future, especially as many of society's most dangerous diseases are based on genetic variations.
Proper identification of pathogens is also seeing advancements through NGS, including identifying drug-resistant strains of specific pathogens. When considering clinical identification of both the disease and the stage of infection the patient is currently in, NGS may also provide better disease identification.
Clinical Treatment
"On average, any given prescription drug now on the market only works optimally for half those who take it," according to a 2017 article by Cola. Poor clinical treatment on an individual level has led to continued research and diagnosis tools for more personalized medical treatment. NGS gives medical professionals a better understanding of individual medical needs, susceptibility to specific types of genetically influenced diseases, and potential for drug interactions.
Drug Resistance Identification.
Recent advances in next-generation sequencing (NGS) for molecular diagnostic testing led the FDA to authorize marketing of Vela Diagnostics NGS-Based HIV-1 Drug Resistance Mutation Test. This is the most recent advancement in molecular diagnosis to find its way to the American medical market. Drug resistance has long been a problem with HIV/AIDS because of the virus's fast mutations. The presence of the Vela Diagnostics' drug resistance mutation test will help in the fight against HIV/AIDS.
Not only will drug resistance identification help in the fight against HIV/AIDS, but drug resistance identification promises to help treat all pathogens in the face of increasing antibiotic resistance among pathogens. NGS's ability to identify the mutations and the gene varieties that lead towards drug resistance is key to continued medical effectiveness against pathogens that were thought to be diseases of the past.
Laboratory Reasons for NGS Testing
Besides the medical benefits of identification, personalized clinical treatment, and drug resistance identification, laboratory testing through Next-Gen Sequencing is more affordable, requires fewer samples to correctly test for genetic variations, and can identify a genetic trend faster than previous methods of testing.
The laboratory results of the changing landscape of molecular testing are almost as important as the clinical results, and as you can see, modern molecular testing provides better results for the laboratories involved.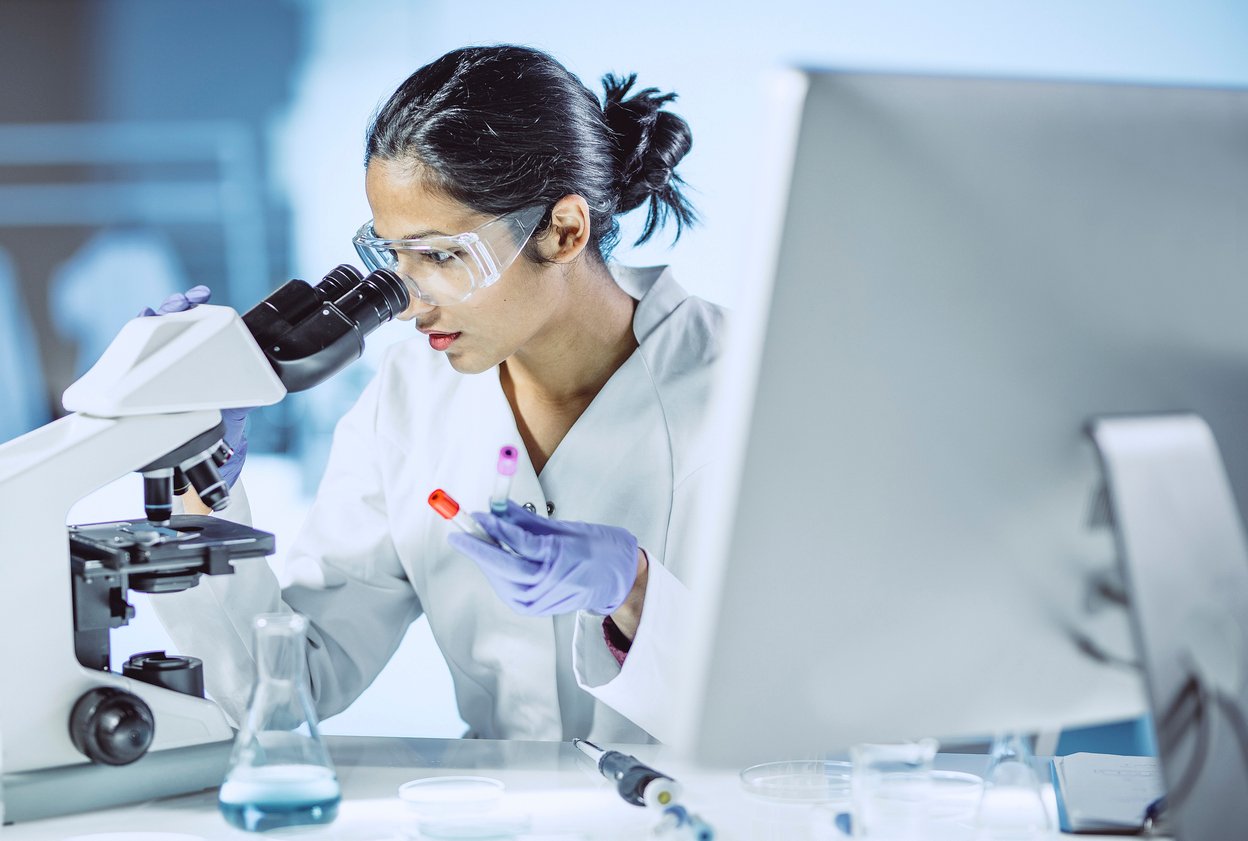 Reduced Costs of Multiple Tests
Labor costs and machine costs of running a single assay vs running a Sanger sequence are similar in amount. But, the reduced costs come from the fact that NGS allows labs to test for multiple variations with one run of tests. This also requires taking less samples which reduces costs in collecting the samples from a patient, in managing the samples, and in running them.
Reduced Samples
The reduced samples of NGS mean that laboratories are able to reduce the potential for human errors within the system. The more samples that are in a diagnostic process, it is more likely that significant statistical problems will enter into diagnoses. Fewer samples also mean less energy spent by patients to deliver samples to the laboratory.
Faster Turnaround Time for Reference Laboratory Testing
Finally, laboratory testing may benefit from running NGS because modern molecular diagnosis is performed in parallel rather than in series. Oncology research and infectious disease research are able to be done more comprehensively in one test instead of multiple genetic assays. This parallel testing provides faster identification and diagnosis of genetic diseases. Faster turnaround reduces the time it takes to identify drug-resistant pathogens and the time it takes to identify genetic diseases.
In the future, faster diagnoses promise to improve the quality of care for individuals as proper identification of certain diseases moves from months to weeks or even days. Patients will be able to confirm symptomatic diagnoses through laboratory testing and work with their individual primary care provider to begin treatment plans and learning what the new normal is after diagnosis of diseases that are persistent, chronic, and sometimes incurable.
Modern molecular testing is changing the landscape of medical diagnosis. Hopefully, advances in genetic sequencing will accompany other advances in modern medicine to move the medical profession from reactive to proactively helping patients live as healthy as humanly possible.
As we look to the future of medical technology, we will continue to work on the eradication of infectious diseases, the prevention and treatment of cancers and auto-immune diseases, and the improvement of human living. Boca Biolistics provides a specimen repository to help medical professionals and researchers identify diseases at different stages of infection, from different parts of the world. We are CAP accredited and our reference laboratory testing covers a variety of services from the routine to molecular testing.
Together, medical professionals will continue working toward the continued improvement of the human race.