March is colorectal cancer awareness month. Colorectal cancer is the third most common cancer in the U.S. and is often lethal. There is as yet no magic cure for colorectal cancer, but there are a number of advances being made in both treatments and screening.
Because there's a lot of variation in colorectal tumor genetics, it's unlikely that there will be "a cure," but rather a variety of personalized treatments determined by testing. Early detection is key to survival, with cases where the cancer is found early enough for surgery alone to be sufficient being the ones that are cured.
What is MSI?
MSI is short for "microsatellite instability". About 15% of colorectal carcinomas display MSI-H, which is high microsatellite instability. This is caused by a mutation in a gene responsible for DNA mismatch repair, or somatic intervention. MSI-H tumors may respond to specific therapeutic approaches better than others, so it's important to develop testing protocols for MSI. Specifically, MSI-H tumors resist certain kinds of chemotherapy such as fluoropyrimidines but are sensitive to others.
This makes profiling tumors for MSI levels an important part of the treatment of colorectal cancer going forward. MSI-H tumors show specific signs such as tumor-infiltrating lymphocytes and prominent lymphoid reaction. These can potentially be tested for. MSI levels may also affect the efficacy of colon cancer vaccines that are currently being developed. Current tests involve examining five micro-satellite loci - D5S346, D2S123, D17S250, BAT 25 and BAT26, which are associated with alterations in MMR (mismatch repair) genes.
The good news is that the prognosis is actually better for MSI-H tumors.
What Treatments May Work Better for Patients with MSI-H Tumors?
We're now learning that there are some treatments that work better in patients with these kinds of tumors. Key among these is immunotherapy. The success rates of immunotherapy drugs are distinctly higher when tumors have higher levels of MSI. Unfortunately, we don't know why yet. A lot more research is going to be needed to determine why this is going on and how we can use that knowledge to target treatments better. Personalized medicine is definitely the key to successfully treating CRC.
Vaccines are also in development, although their efficacy is still being tested. It is possible, thus, that vaccines may be more effective for patients with MSI-H tumors. (However, at this point, it may turn out that they are less effective.
MSI levels can also determine whether chemotherapy is needed. Only one in 36 patients with Stage II colorectal cancer actually benefit from chemotherapy. Properly identifying those patients is important to reduce unnecessary chemotherapy (with all of its costs and side effects). MSI-H tumors tend not to respond to chemotherapy as well and survival rates can actually be lower with 5-FU therapy, which works well on MSI-L or MSI stable tumors.
What Other Important Developments Should People Know About?
Testing MSI levels is key, but there are some other developments that may improve the survival rate and prognosis of colorectal cancer patients.
Avastin
Avastin is an angiogenesis inhibitor, which helps prevent tumors from growing new blood vessels. Although it hasn't worked well for breast cancer, early trials have shown that it has extended the life of patients with advanced, metastasized colorectal cancer by an average of four months. The next plan is to try the drug on people with less severe illness. Another similar drug being looked into is Erbitux.
Microbiotic Profiling
There are indications of a link between diet and colorectal cancer risk; specifically higher consumption of fiber and cruciferous vegetables can help.
However, it doesn't appear that diet affects things directly, so much as the effect diet has on microbiome diversity. CRC patients often show low levels of Clostridia, which means they have a lower level of butyrate, which is created from dietary fiber and lowers inflammation.
Microbiotic profiling may thus help assess risk levels, especially in people with a family history of cancer. There's also an indication that a patient's microbiotic profile may affect how they respond to chemotherapy, and thus which drugs can be used. (This also means that future treatments may include diet changes or probiotic supplementation intended to alter the balance of the patient's microbiome).
Other Genetic Testing
There are some other genetic markers that are being investigated. These include:
Chromosome 18q deletion. This is a somatic deletion mutation that is associated with a high risk of metastatic cancer. The fact that it is particularly high for colorectal cancer indicates that there might be other target genes in that region.
TP5e. This is a tumor suppressor gene. Early indications are that it has an effect, but no solid study has been done. We don't know details on the effect and more research is going to be done.
TYMS and MTHFR. These genes may theoretically affect chemotherapy effectiveness, but no good studies have been done.
KRAS. This is a strong negative predictive marker for EGF receptor inhibitor chemotherapy. A number of drugs target EGF receptors, but most have modest success, which may mean that we need to be better at identifying target patients. For colorectal cancer specifically, however, patients with KRAS mutations actually had worse outcomes with these drugs.
BRAF. This is a protein kinase encoder gene which appears to also be involved in the effectiveness of EGF receptor inhibitors.
Genetic sequencing thus needs a lot more work before we can feasibly establish which gene variants affect which treatments. And while CRC is observed to be hereditary, we have yet to fully isolate the genes involved (which might in the future help us determine who may need extra screening).
In the meantime, the most important thing to do is to get screened regularly. Although a colonoscopy is decidedly unpleasant, it's the most accurate screening test we have as yet, although this is rapidly changing. More non-invasive techniques are being developed. For example, for low-risk patients a fecal test that checks for blood is now often recommended, although it is less accurate. However, scientists are now working on tests that use cell-free DNA to identify a variety of cancers, including colorectal. A similar approach uses DNA methylation, which can spot DNA that may have come from a tumor. In the not too distant future, routine colorectal cancer screening might be part of a simple blood test (which might also check for a list of cancers).
The ongoing developments in personalized medicine are exciting, especially for people who have a lot of family members struck with this unpleasant and dangerous disease.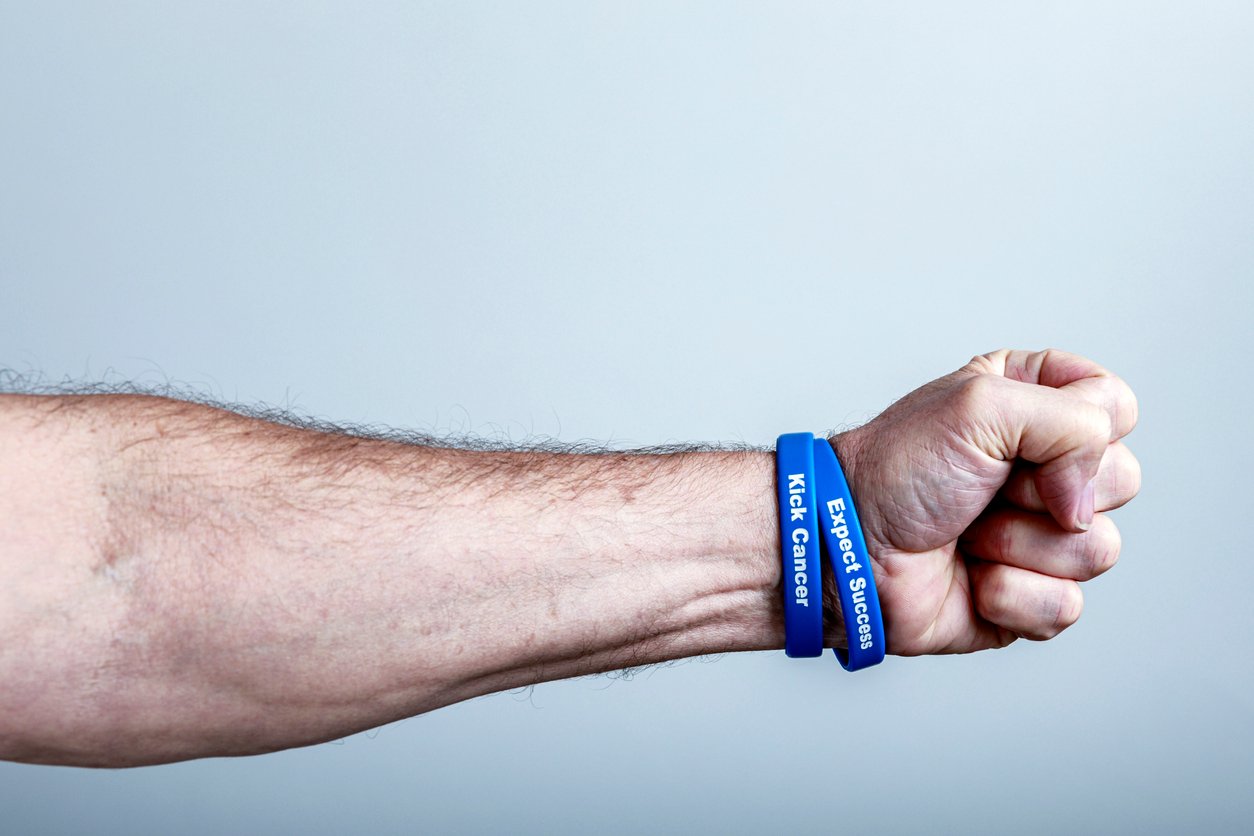 ---
Boca Biolistics has a long history of assisting in oncology research. Let's chat about how our comprehensive biospecimen inventory and research services can help advance your pipelines. Contact us.