Our modern world runs on data. Sometimes, it might seem like it runs on it too much. In the life sciences, the gathering of large quantities of data, combined with major advances in data analytics, has much promise for improving care and outcomes, but also potential flaws.
How can Data Analytics Help save Lives?
The data analytics process allows for a gathering of large amounts of data, which can help save lives and improve patient outcomes in a number of ways:
Tracking mutations and genetic variants that cause or contribute to disease. GWAS (genome-wide association studies) now cover over a million individuals and analysis is starting to track down gene variants associated with common diseases. In the UK, UK Biobank has detailed genomic and clinical data for 500,000 people, which can aid in tracking direct and indirect associations.
Improving the analysis of medical imaging. AI-assisted imaging techniques are being developed that can make the process of detecting such things as tumors and artery stenosis quicker and more accurate. An AI system reduced false negatives in mammograms by as much as 9.4% and also reduced the incidence of false positives.
Machine learning algorithms have been employed in initial screening of candidate drugs, reducing the amount of time it takes for a drug to get to market and helping choose which experiments to do and which drugs should go to trial. These algorithms also promise to allow a drug to come to trial with researchers already having some idea which patients will benefit from it the most.
Predictive medicine, where data analysis can give a more accurate idea of a patient's risk of specific diseases. This allows doctors to target screening tests and potentially detect diseases such as diabetes and hypothyroidism earlier.
By increasing the number of samples and data, systems can help ensure that doctors are trained in things such as recognizing skin cancer on dark-skinned individuals, or gender-specific symptoms of diseases. Samples can be used for initial and ongoing training, and AI assist can also help with diagnosis and screenings.
And, of course, electronic medical records have already been demonstrated to reduce medical errors, save physician time, and improve outcomes. Most especially, big data is vital for the development of personalized and predictive medicine, that can help ensure individuals get the best treatment for them. At the very least, we are starting to have a better understanding of drugs and therapies that may work better, or worse, for people from different ethnic origins, and improving diagnostic services for minorities.
What are the Problems with Data Analytics in the Life Sciences?
Needless to say, there are issues related to using this amount of data. Here are some of the concerns:
Privacy. Any time data is gathered about individuals, privacy becomes a concern. Medical records have strong legal protections, but there have been instances of them being hacked. In the United States, in particular, many individuals fear the risk of their insurance company getting hold of data which might show an elevated risk and using it to jack up premiums or even deny coverage.
Lack of a solid "data culture." Because the use of data on this scale is so new, the industry hasn't developed a standardized system for data acquisition, curation, sharing, preservation, and reuse. In many cases, researchers don't want their data to be shared or reduced.
Data is not always properly stored or preserved and sometimes important data is lost. There are also issues with retaining extremely large quantities of data that can cost money to store. Deciding what needs to be kept and what should be disposed of is a growing challenge.
A lot of data, including many scientific papers, are not digitized. There are projects to do so, but there is still a lot of data available only in hard copy form, sometimes only in a single obscure archive.
There's often a lack of bandwidth to effectively share and distribute large quantities of data. Some projects, especially in genetics, can generate terabytes of data that will then overload servers and networks. Data analytics can use a lot of server time.
Funding. As with everything else, data projects sometimes have difficulties getting enough funding. Not enough funding means not enough infrastructure, which can then exacerbate the problems already listed.
How do Biobanks Fit in to the Data Anaylytics Process?
Biobanks fit into the data ecosystem as data brokers, sometimes as data collectors, and as repositories of specimens and data that are important, but may not have been collected for a specific person. Companies can thus obtain data they did not know they needed, and the large number of specimens improves the accuracy of data and analysis. The most important task for a commercial biobank is to act as part of a client's team, providing only the highest quality biospecimens and offering clinical and testing data, quality assurance processes, and a high level of responsiveness to specific and often unexpected needs.
Biobanks are necessary to data analytics by making sure their data is also legible, contemporaneous (observations entered when they are made), accurate, and consistent. The same query should always get the same results; new queries should be recorded and the use made of the data tracked so that the bank knows more about what to retain.
Because of this, biobanks hire data quality specialists who can ensure that quality requirements are defined and monitored. This includes monitoring the performance of employees, especially if they are also involved with data collection. BocaBio also has internal lab testing services, which means they can better control the quality of the collected data than if it was being sent in by a third party.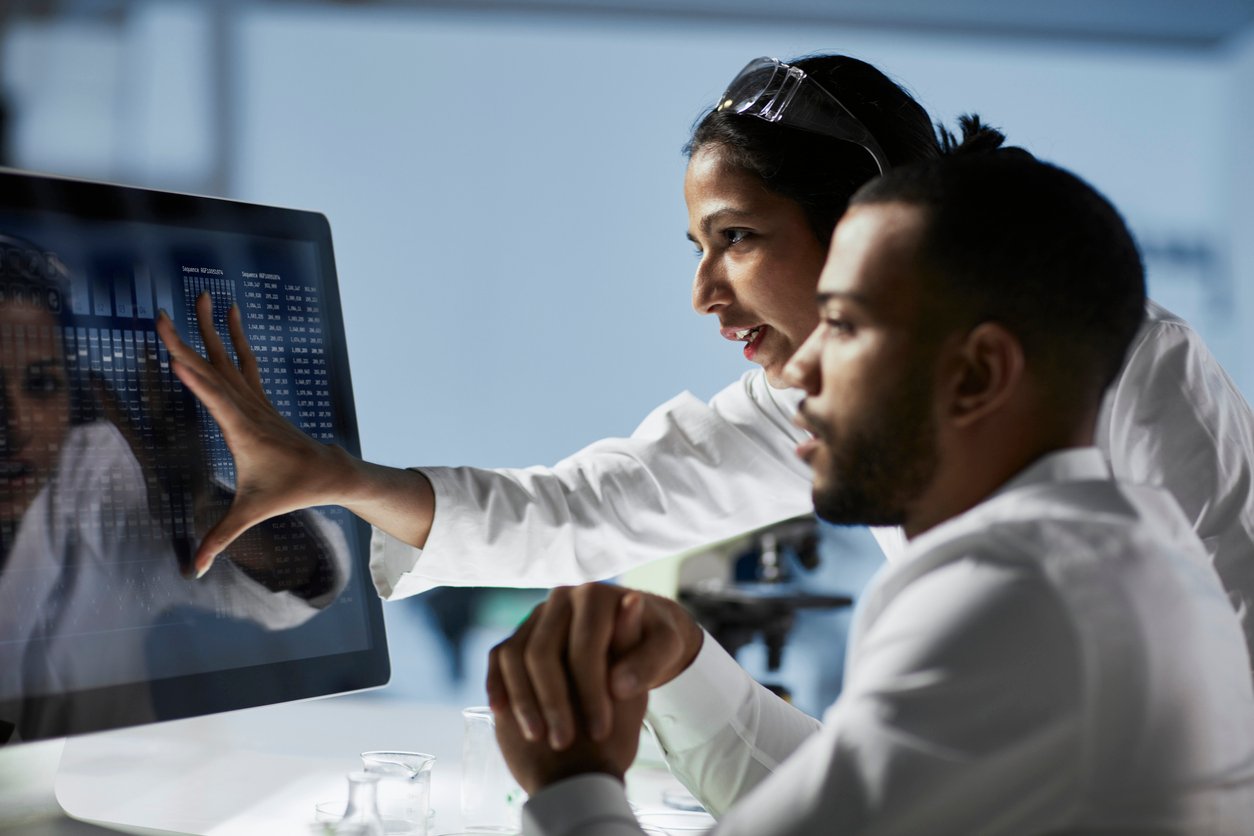 Boca Biolistics acts as a data aggregator, analyzer, and distributor. We are an ISO certified biobank for the life sciences, specializing in the data analytics that drive science forward. Our proprietary ERP (Enterprise Resource Platform) that collects data from all business operations ensures that we gather and manage all of the data points required for each sample, combined with partnering with third party facilities as needed. We are also developing AI technology to help researchers find the samples they need. Combined with the diverse samples (hundreds of thousands from all over the world), this makes Boca Biolistics a perfect partner to help researchers get the data they need. We are also CFR-11 and ISO 13485 compliant and working towards ensuring that our data exceeds the highest standards and pushing for standardization across the industry. We can be your partner in bringing our data-centric life science services to not just provide specimens but also testing services and data to drive your science forward.